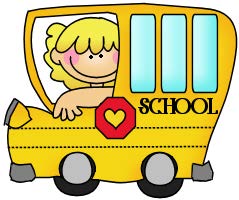 Pre-K ONLINE Application Information
WAYNE COUNTY APPLICATION PROCESS 2022-2023
The child must turn four before September 1, 2022.
The Pre-Kindergarten registration begins Friday, April 1, and the deadline is Friday, April 29, 2022.
Applications received for children after this date will be placed on a waiting list.
Below is the Pre-Kindergarten ONLINE REGISTRATION link.
PRE-K ONLINE REGISTRATION LINK
NOTE: A cell phone can be used for this process but is not recommended.
PERTINENT DOCUMENTS:
The following documents are required and should be uploaded in the Online Application process:
Certified Birth Certificate

Social Security card

Headshot of the child being registered
Picture ID of parent/legal guardian registering the child

Proof of Residency:
Must be 1 of the following
Utility bill (within three months): electric, gas, water, cable, landline phone
OR Rental agreement WITH current rent receipt
OR Home Purchase Agreement
Other documents that are Required to Remain Enrolled in Pre-K: