Week 21 - Weekly COVID Update Chart


OES Hybrid Learning Announcement (1-17-22)

Week 20 - Weekly COVID Update Chart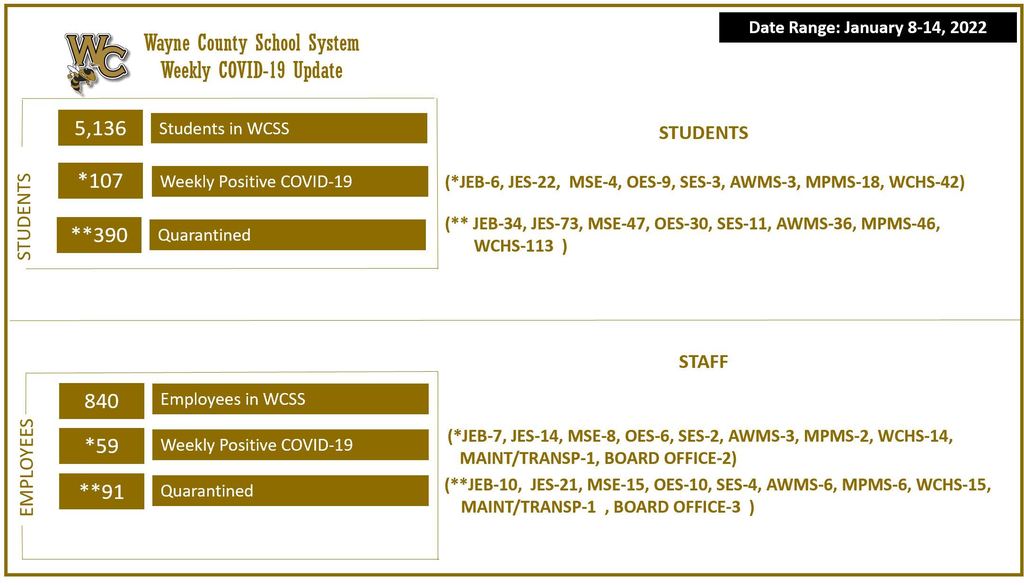 Job Posting - Bus Driver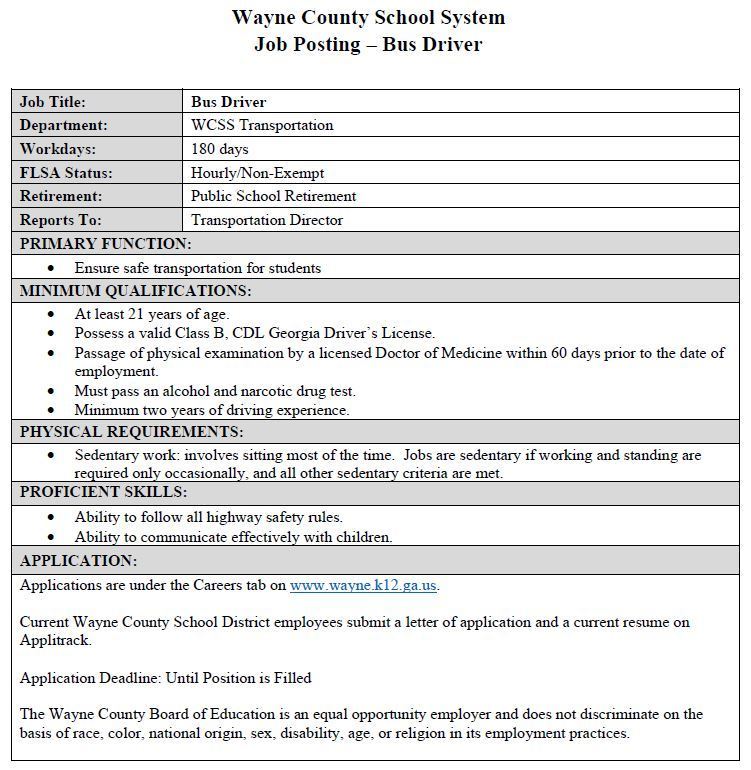 Job Posting - Mechanic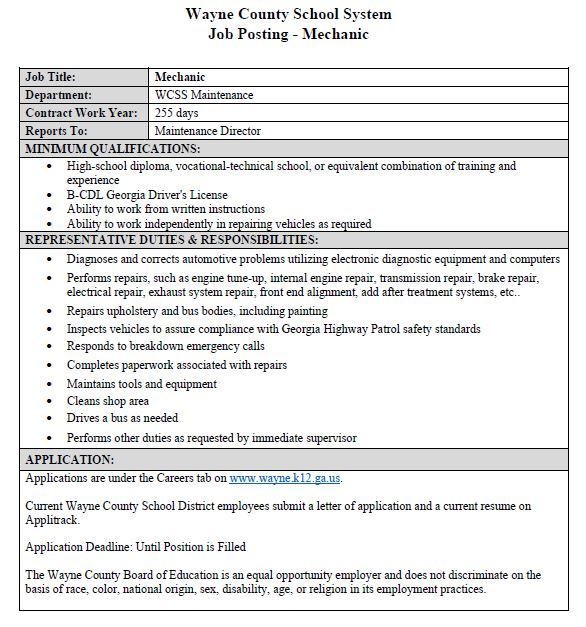 Week 19 - Weekly COVID Update Chart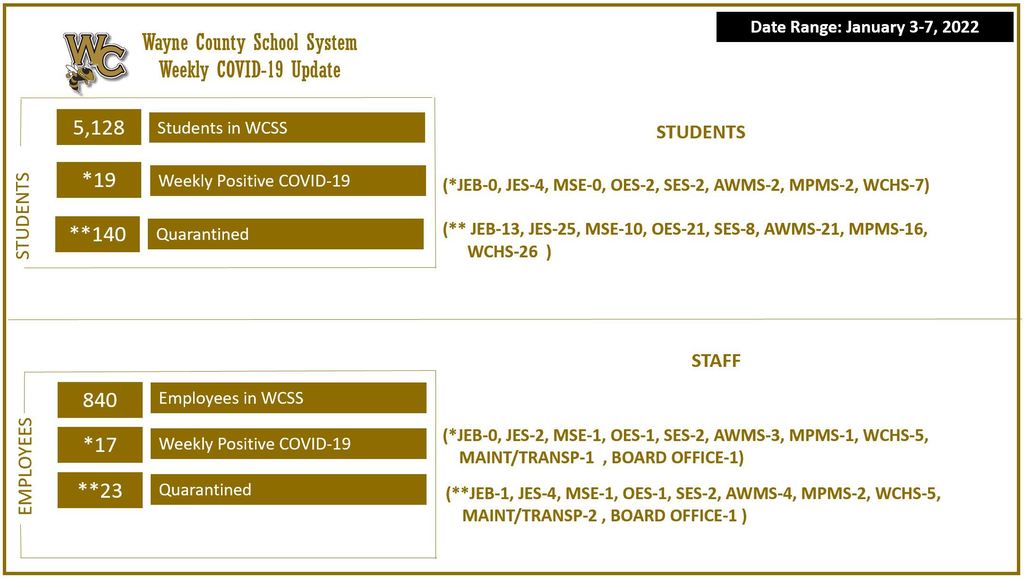 Week 18 - Weekly COVID Update Chart

Week 17 - Weekly COVID Update Chart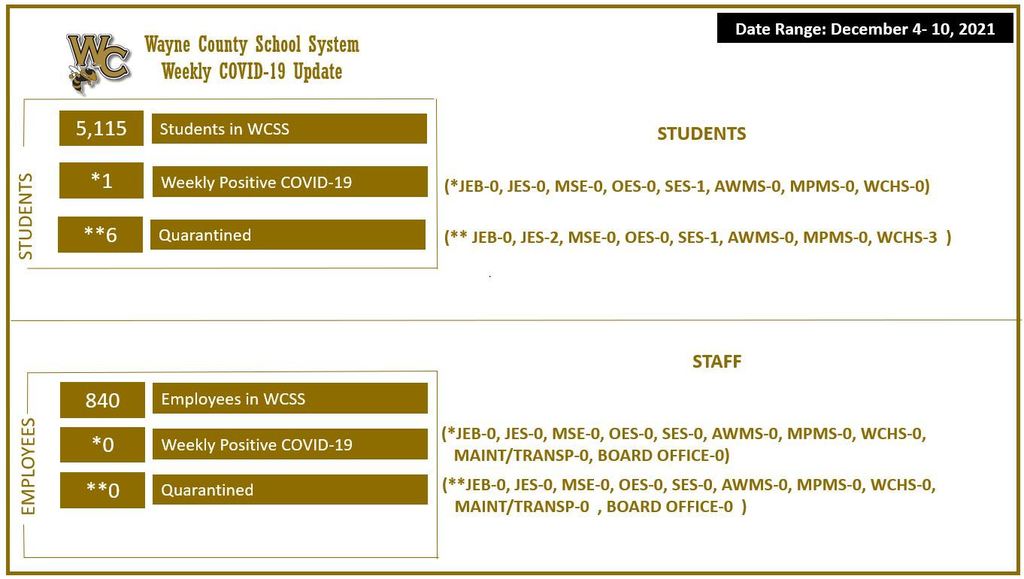 Week 16 - Weekly COVID Update Chart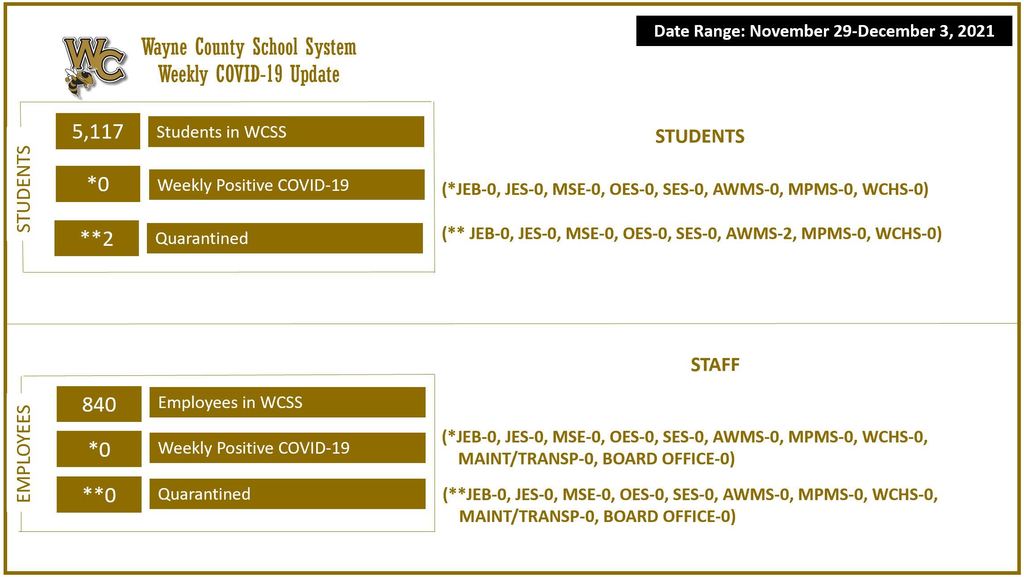 December 2 is National Special Education Day.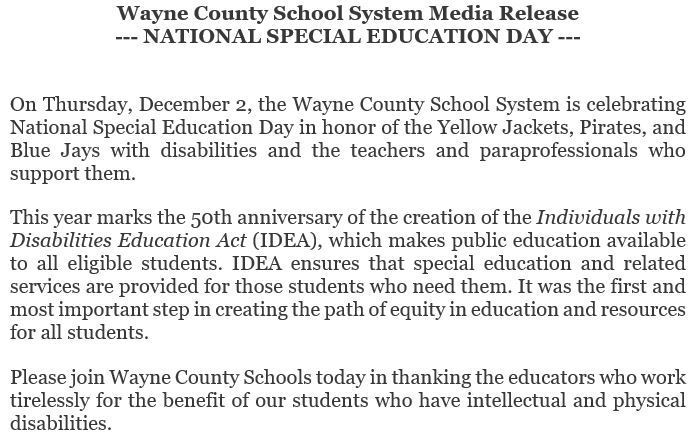 Week 15 - Weekly COVID Update Chart

Week 14 - Weekly COVID Update Chart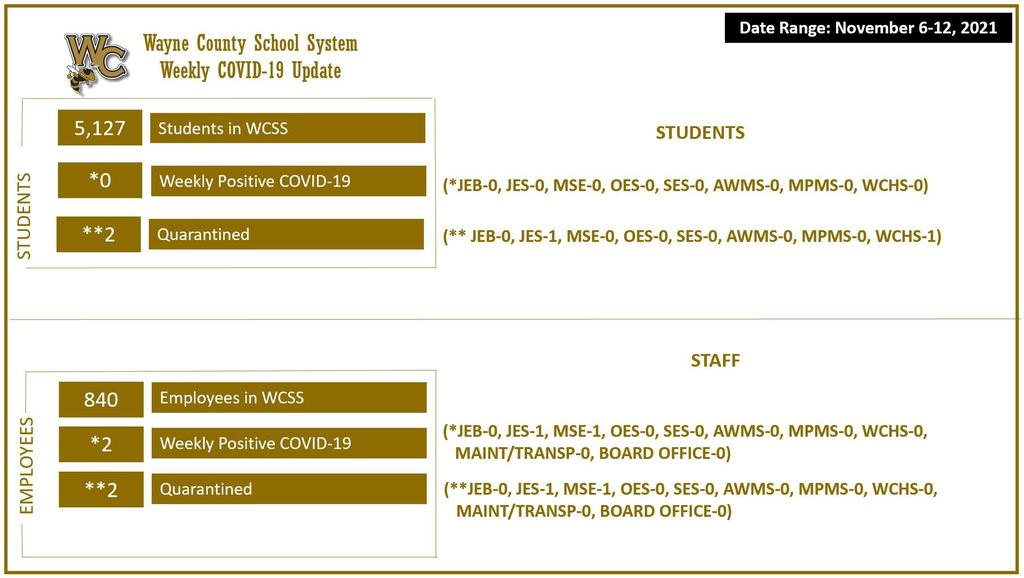 Parents/Guardians, according to the 21-22 Wayne County School System calendar, all schools will dismiss students early next Friday, November 19. Students will be served lunch and dismissal time will be 11:30. If your child is a car rider, please have him/her picked up no later than 11:45. Thank you.

Week 13 - COVID Update Chart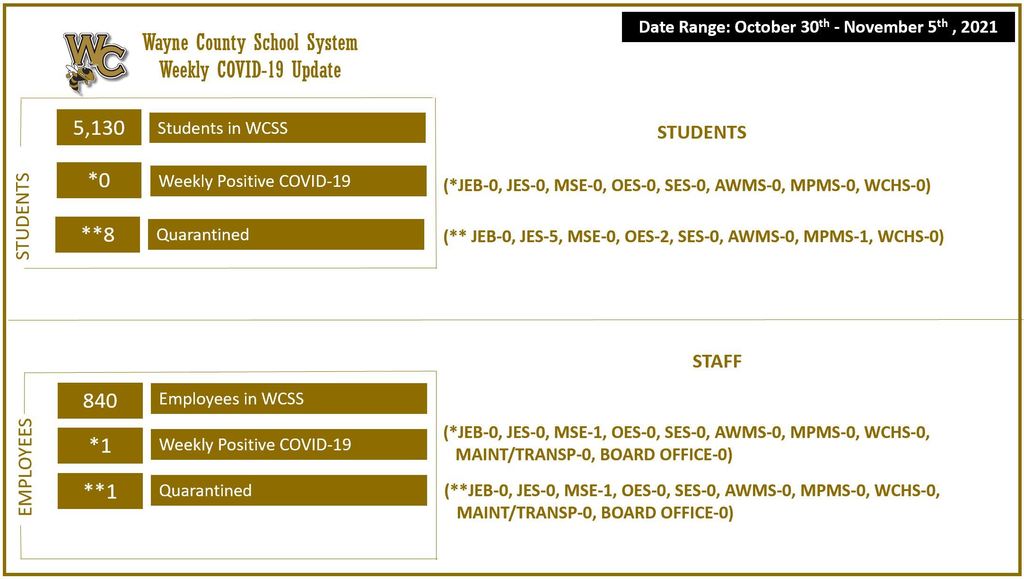 Week 12 - COVID Update Chart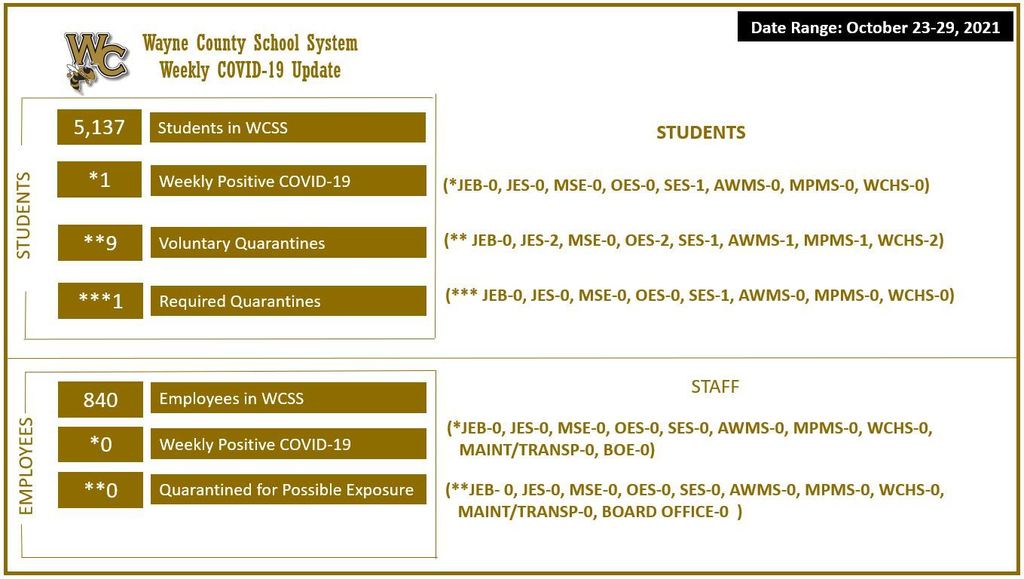 Principals are the hardest working and least recognized employees in our school system. As part of Principal Appreciation Month, please join us in honoring and thanking the eight ladies and gentlemen who keep our schools operating at the highest of levels.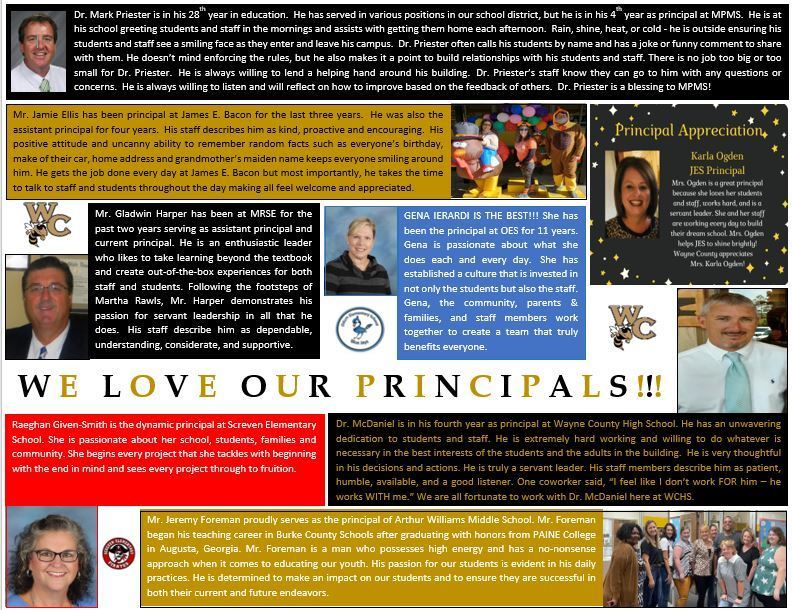 Week 11 - COVID Update Chart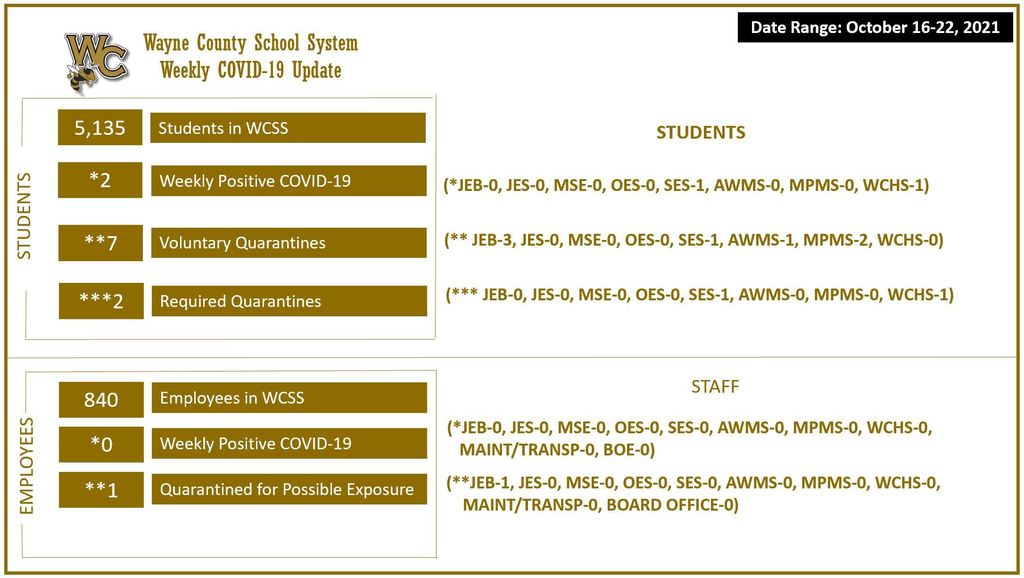 Week 10 - COVID Update Chart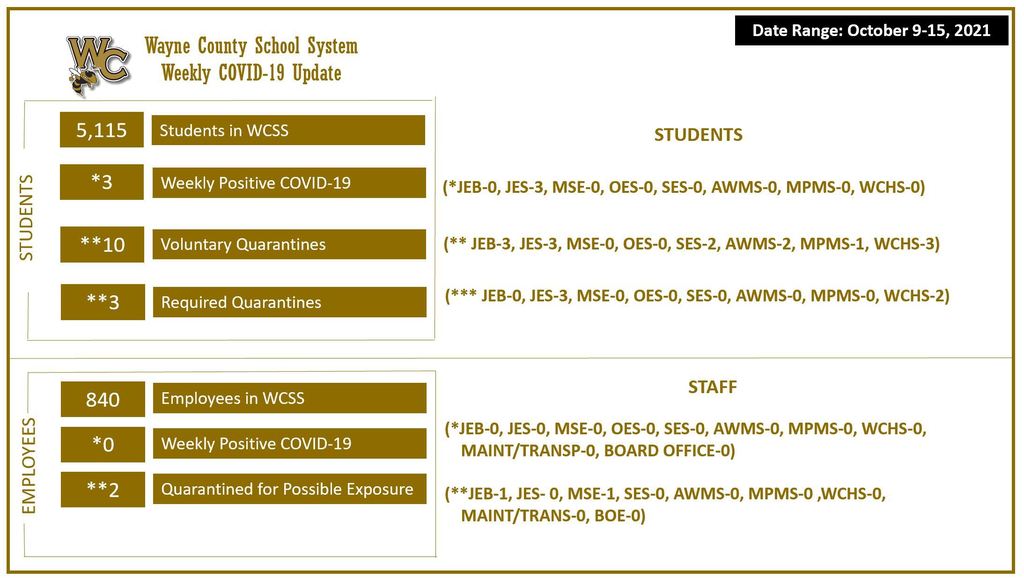 Week 9 - COVID Update Chart